Walrus Pumps And Repairs
For all Walrus Pump Repairs 
Contact Paul From 
www.PumpFix.ie          
Official Walrus Service Agent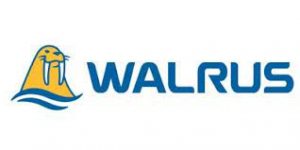 We can provide a home or business call out to repair your walrus booster pump onsite. There is no need to take your pump away for repair as our expert engineers will have all the parts available to get up back up and running in no time.
Our pump engineers can repair the Walrus TQ200 TQ400 and TQ800 mains booster water pumps. The Walrus pump engineer  has over 10 years experience in repairing the full Walrus pump range.
Walrus TQ200 Mains Booster Pump Repair
Onsite pump repairs to the Walrus TQ200 Booster pump. We carry spare parts to get your water pressure back up and running on the TQ200
Walrus TQ400 Mains Booster Pump Repair
Walrus TQ400 Pump repairs Dublin. Contact us today for repairs to the TQ400 we have access to genuine spare parts for all the Walrus mains booster pumps including the TQ400 range
Walrus TQ800 Mains Booster Pump Repair
The engineer Paul is a registered Walrus pump engineer and has spent many years working in within the pump industry and worked for one of the major Walrus pump agents in Ireland. He has an excellent knowledge of the Walrus TQ Pump range including the Walrus TQ200 Pump. The Walrus pump range is renowned for durability and reliability and are much quieter than some mains booster pumps on the market.
Contact us today for a Repair on your Walrus TQ200 TQ400 or TQ800 pump. We can normally get to you on the same day or next day and we cover all areas in Dublin and surrounding areas.
For more information on the walrus pump range visit walrus pumps